2 Seater Slingshots
Easy and Convenient Rentals
Premier Choice Unique Rentals makes it easy to rent the Slingshot you want. Our Sligshots are all customized offering High-Quality 2 Passenger, 4 Passenger and 6 Passenger Slingshot Rentals. (All Slingshots are cleaned and inspected after they are returned.)
Slingshot and Rental Requirements
Leasee must be a licensed driver and 25 years of age or older to rent a Slingshot
Insurance must be provided in Leasee name
A signed copy of a rental agreement and rental terms agreement is required
A credit card is required for all reservations
Payment must be paid online during checkout
To ensure you get the Slingshot you want for your needed timeframe, please make reservations below
Choose your Slingshot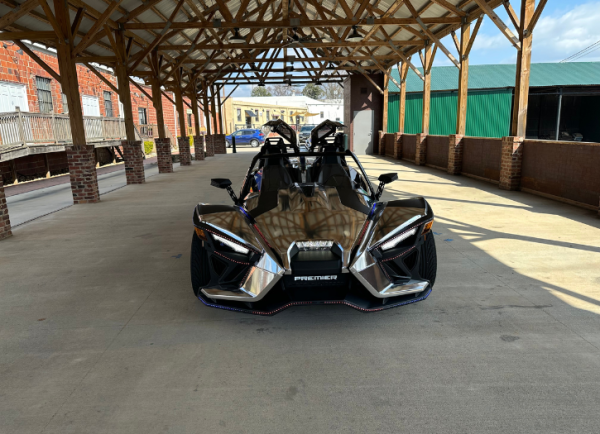 Slingshot, 2 Seater Slingshots
Beautifully wrapped in chrome, this Slingshot is bound to be a head-turner. Buckle up and get ready for the ride of your life in the Polaris Slingshot, a sleek two-seater sports car that will leave you breathless. With its low-slung design and powerful engine, this vehicle is made for speed and excitement. Whether you're cruising down the open road or tearing up the track, the Slingshot will keep you on the edge of your seat.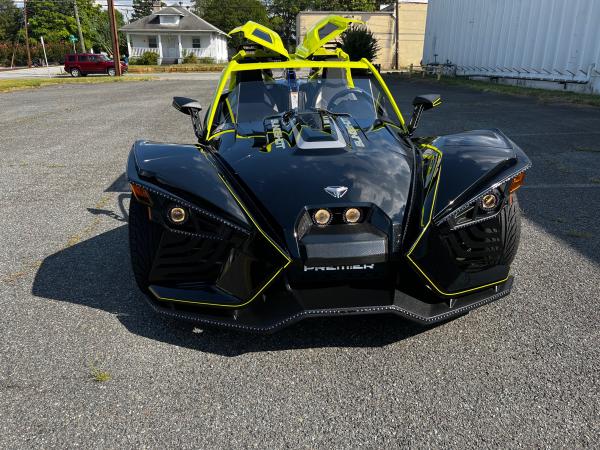 Slingshot, 2 Seater Slingshots
The Polaris Slingshot is a true head-turner, with its aggressive lines and striking design. The two-seater cockpit is designed to keep you and your passenger comfortable and secure, with supportive bucket seats and a sturdy roll cage. And with its state-of-the-art suspension system and responsive steering, the Slingshot delivers a thrilling driving experience that you won't forget.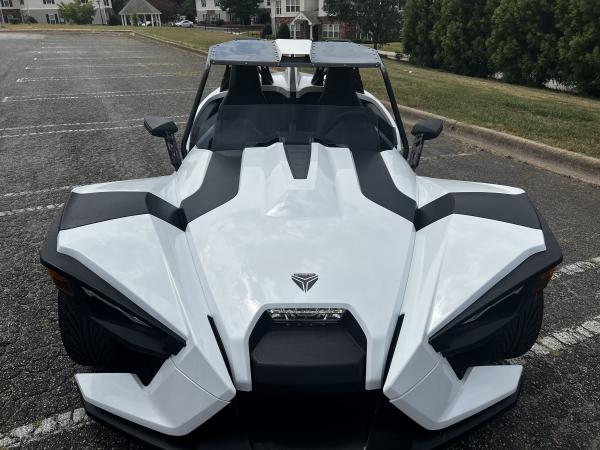 Slingshot, 2 Seater Slingshots
Are you ready for a wild ride? The Polaris Slingshot is the ultimate adrenaline machine, combining the best elements of a sports car and a motorcycle. With its open-air cockpit and powerful engine, this two-seater vehicle is designed for those who crave adventure and excitement. So put on your helmet and get ready to feel the wind in your hair as you hit the road in the Slingshot.