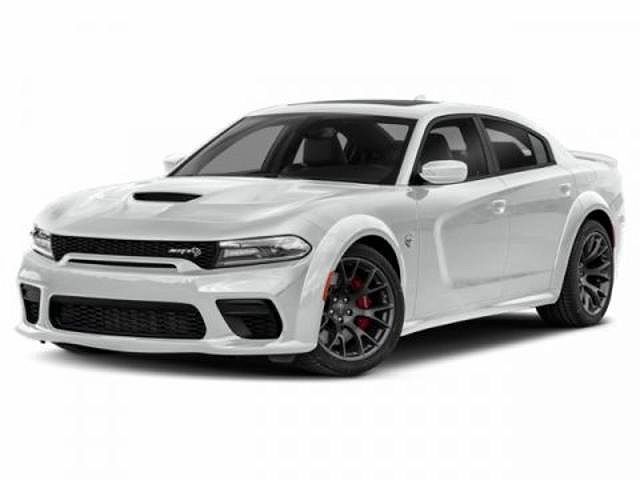 2019 Dodge Charger SRT Hellcat
Exotic Cars
Get ready to feel the power of the 2023 Dodge Charger Hellcat! With a fierce and muscular design that commands attention, this iconic American muscle car is sure to turn heads wherever you go. But it's not just about looks - the Hellcat is built for speed and performance.
Under the hood, you'll find a supercharged 6.2-liter Hemi V8 engine that delivers an incredible 717 horsepower and 650 pound-feet of torque. That's enough power to launch you from 0 to 60 mph in just 3.6 seconds, making the Charger Hellcat one of the fastest production sedans on the market.
But speed isn't the only thing the Hellcat has going for it. It's also packed with cutting-edge technology and features that enhance the driving experience. From the advanced infotainment system with Apple CarPlay and Android Auto integration, to the available adaptive suspension and performance brakes, the Hellcat is designed to deliver the ultimate driving experience.
Whether you're cruising down the highway or tearing up the track, the 2023 Dodge Charger Hellcat is the ultimate combination of power, performance, and style. So buckle up and get ready for the ride of your life!
Available
Partially Reserved
Not Available
May 2023
Sun
Mon
Tue
Wed
Thu
Fri
Sat
01
02
03
04
05
06
07
08
09
10
11
12
13
14
15
16
17
18
19
20
21
22
23
24
25
26
27

28

29

30

31
June 2023
Sun
Mon
Tue
Wed
Thu
Fri
Sat

01

02

03

04

05

06

07

08

09

10

11

12

13

14

15

16

17

18

19

20

21

22

23

24

25

26

27

28

29

30
July 2023
Sun
Mon
Tue
Wed
Thu
Fri
Sat

01

02

03

04

05

06

07

08

09

10

11

12

13

14

15

16

17

18

19

20

21

22

23

24

25

26

27

28

29

30

31
Select the Dates for Pick Up and Drop Off
NO RESERVATION CONFIRMED UNTIL PAYMENT IS PROCESSED